About us
If you're in the mood for some specialty pizzas, stop by Caruso's Woodfired Pizzeria in Mona Vale. Try some of the eatery's black board specials such as the Nonna E' Nonno, which includes Pomodoro tomato sauce, smoked ham and bacon, chicken breast, pineapples, cabanossi, and buffalo and Italian mozzarella cheese. Mario's Special is also popular and includes salami, smoked ham, proscuitto, mushrooms, tomatoes, Spanish onions and garlic. Traditional woodfire gourmet pizzas such as the tropical, barbecue meat lovers, and marinara are available as well. If you're not in the mood for pizza, try one of Caruso's many pasta dishes.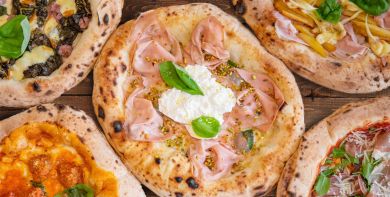 Reviews
Rustanti
"Best food, best service, our no.1 favourite. Thanks so much!"
13/02/2020
Cliff
"Amazingly good service under difficult conditions"
10/02/2020
Geoff
"Nicest Pizzas weve had for ages!"
26/01/2020